Competitive analysis done right
How to research and learn from your competitors to find the right opportunities and build a killer experience for your users
March 22, 2021
From identifying problems and possible solutions to defining market opportunities and how to structure your overall strategy, competitive analysis is one of the first tools user experience researchers need to master. It is widely suggested to perform competitive analysis after having defined a rough problem statement, in order to identify more clearly things like problem space and ideal competitors. There are pretty extensive guides online focusing on how to write an effective problem statement and why it's important for your design process.
In the following paragraphs, we'll walk you through a few steps that can help you identify and analyze your competitors' products, business models, and marketing strategies, and how to build a competitor profile from which you can learn something about the user problem you're trying to solve. Note: Competitive analysis doesn't have a one-size-fits-all recipe, but it can vary depending on the type of industry and product you're working on.
Identify your competitors.
Let's say you want to build a product that can disrupt the fintech industry and you're particularly interested in e-wallets and digital payment systems. You have a rough idea of a product and you've already outlined a list of possible user problems you want to solve and how you would ideally solve them, but more importantly: you wrote down a rough problem statement that you will look at as a mantra during the first stages of your research as a UX Designer. Your problem statement has a protagonist, or hero, which is the proto-persona of your product idea.
Defining a problem statement is a basic requirement before performing a competitive analysis because it pinpoints aspects that will help you find potential competitors: What other companies allow payments and transactions? What other products out there help people keep all their bank and debit and credit cards information in one place? And so on. Given those questions, the first companies that come to mind are naturally PayPal, Google Pay, and Apple Pay.
Now, what you will need to do to have a broad idea of the market you're getting into is choosing five to ten competitors, while keeping an eye open also on companies that interest you for secondary aspects as well — be it a particular feature or technology you're interested in — in our specific case, N26 for example, which is a bank and not solely a payment system, but has implemented ways to transfer money fast and on the go.
How to structure your competitive analysis.
For the sake of brevity required by this blog post, I'll walk you through how to perform a competitive analysis on only one product: Venmo. Such analysis will focus on 5 main aspects that will help you build an overview of Venmo based on their business model, their marketing strategy, but also aspects more relevant to the user experience, such as user flows and interface. As I previously stated, depending on the nature of your product and industry you're dealing with, the structure of the competitive analysis can vary, but normally a good way to have a pretty good overview on your build a competitor profile is to touch these main 5 points:
Key Objectives
Overall Strategy
Market Advantages
Greatest Assets
Marketing Profile
After this it's important to narrow down all the information you gathered into the S.W.O.T. matrix(an analysis that has been credited to two Harvard professors, George Albert Smith Jr and C Roland Christiensen, in the 50s). Such analysis will help you highlight your competition by:
Strengths
Weaknesses
Opportunities
Threats
Venmo (venmo.com)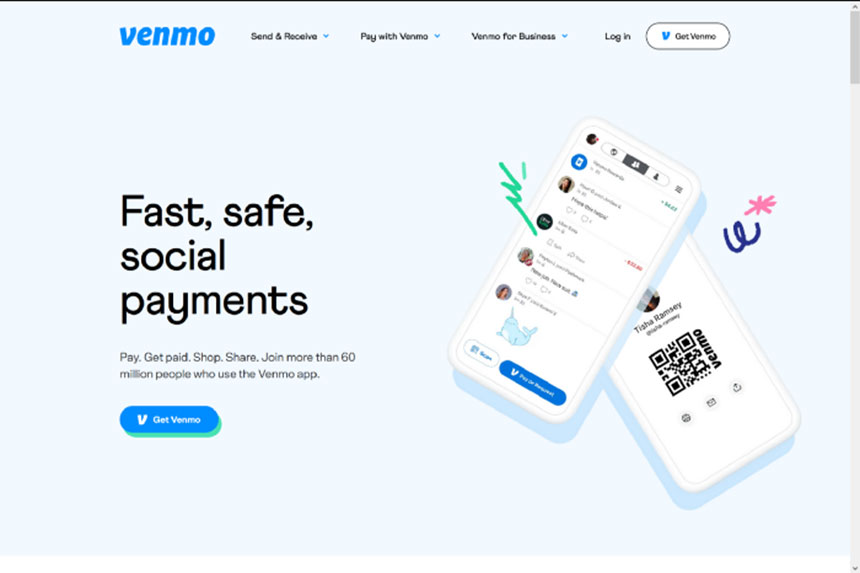 1. KEY OBJECTIVES
Mission. Venmo's mission is to provide users with a fast and safe way to transfer money within a social network of people. This is the first and stronger message they communicate through their website, landing pages, offline and online marketing campaigns. The secondary mission is to use Venmo to pay in stores and small businesses.
2. OVERALL STRATEGY
Attract. Venmo grew exponentially through peer-to-peer networking, especially targeting millennials who need to share rent, party and travel expenses. Another notable strategy is the possibility for a non-Venmo user to receive a payment, but they have to sign up to cash it (= user acquisition).
Positioning. The user-friendly interface, characterized by illustrations and emojis, looking more like a social media than a fintech app, has helped Venmo to succeed within its target audience. Voyeurism plays an important role: people are curious to see what other people are paying for. Moreover, Venmo doesn't charge users to send or receive money, and with the introduction of the Venmo Debit Card it has become clear that Venmo tends to mimic more and more an actual bank account (=user retention).
3. MARKET ADVANTAGE
Stronger. Being owned by PayPal is one of the main market advantages of Venmo. PayPal instructed its customers to use Venmo not only with friends and family, but also at retailers, in lieu of cash or credit cards.
Unique. Unlike competitors such as PayPal, Venmo exists partly as an e-wallet and partly as a social media feed.
All-in-one. Unlike Cash App and Apple Pay, Venmo allows payments also via bank transfers, and for free.
Faster. Unlike competitors such as Google Pay and Apple Pay, Venmo is faster when transferring money also to banks (either 1 day only, or immediately — in the latter case, it asks for a 1% fee).
4. GREATEST ASSETS
Social. The social media appeal and the playful user interface are definitely the two main assets of Venmo. Both users and businesses have a profile. The app comes with a chat as well, enhancing the social aspect of the experience, and it has even a news feed where you can publicly share your payments.
An example of how Venmo's strategy is focused on being social and playful.
5. MARKETING PROFILE
Target. Venmo's main target audience includes Millennials and Gen Z, university students who need to split small amounts of money or share rent, utilities, travel expenses. They are the perfect audience to be appealed by online voyeurism: People are interested in seeing what other people are paying for.
Strategy. Venmo's advertising strategy rests on the idea that they want people to share special and funny moments through the act of sending money. Often they partner up with PayPal, to present themselves as two sides of the same coin: Venmo more for personal payments, PayPal for professional and business use.
Campaign. Online campaigns via Instagram, Facebook or Twitter, as well as offline campaigns such as billboards, tend to push the brand as the leader in sharing payments by inviting people to use the verb to venmo, like in 'Let me venmo you'. They're very active online, re-posting screenshots of funny conversations between Venmo users.
S.W.O.T. Analysis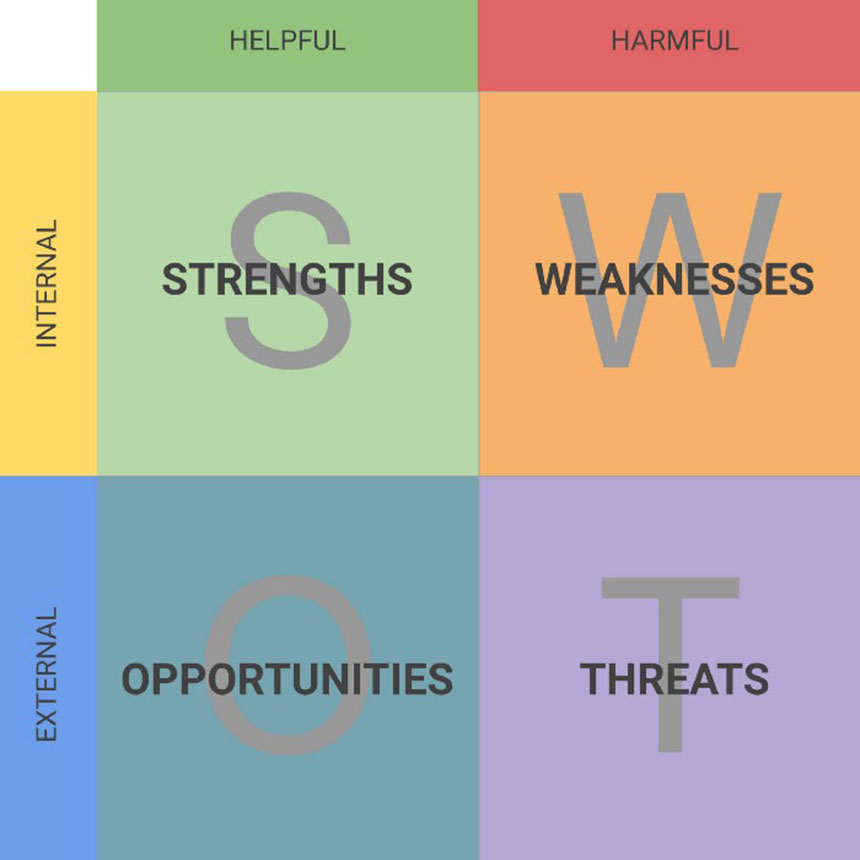 STRENGTHS
The social media feeling is the main factor that allows Venmo to retain customers.
It's among the cheapest payment-splitting apps.
All-in-one approach: available for every operating system, both mobile and web, and allows payments from bank account, credit card, and debit card. Plus it has its own debit card, Venmo MasterCard.
The partnership with PayPal, which owns Venmo.
WEAKNESSES
It doesn't work internationally. It's available only in the US.
2.9% fee for businesses on each purchased paid via Venmo.
Businesses can't directly use Venmo, but need to transfer money to a bank account or card.
The playful UI may not appeal older users.
3% fee sending money from credit card implies.
4.999$ limit per transaction (the lower among its competitors).
OPPORTUNITIES
Making it available worldwide.
Making it free, or less expensive, for businesses as well.
Less gamified, but slightly more serious may appeal to a larger audience.
Making it less expensive to use when transferring or paying from credit cards as well.
THREATS
When transferring large amounts of money internationally, people use Transferwise.
Transferwise also has a MasterCard which is convenient for people spending money in different currencies.
Verse, considered the European version of Venmo, is growing fast and is already available is most European countries.
CONCLUSIONS
As you could tell, doing the S.W.O.T analysis after studying more in-depth aspects such as key objectives, user experience, business model, and marketing strategy, is the best way to highlight in bullet points what missed opportunities and threats for our competitor can become our strengths, or at least open a discussion about problems we weren't considering before.
Especially when building a product from scratch and jumping in an already crowded market, competitive analysis is the key to force ourselves outside our comfort zone and creative patterns: Sure, your product idea may seem great, but maybe there are companies out there that already have been working on it, but from whose success and mistakes you can learn and make a better-informed choice.
Thanks to UX Collective