Is this Facebook's most small business-friendly offering yet?
Facebook announced the launch of its local awareness ads last fall. These enable local business advertisers to target Facebook users based on their location
May 20, 2015
Facebook announced the launch of its local awareness ads last fall. These enable local business advertisers to target Facebook users based on their location. If a person is near the business, Facebook can advertise to them. Now, the adds have a new feature that will enable the user to interact directly with the business.
"Local awareness ads are built to be more cost-effective than traditional advertising channels like newspaper while offering more precise targeting and greater reach," the company explained upon launch. "We think they're the best way for local businesses to reach people near them, and the best way for people who use Facebook to discover more useful things in their area."
When the ads were released, they came with a "Get Directions" button option.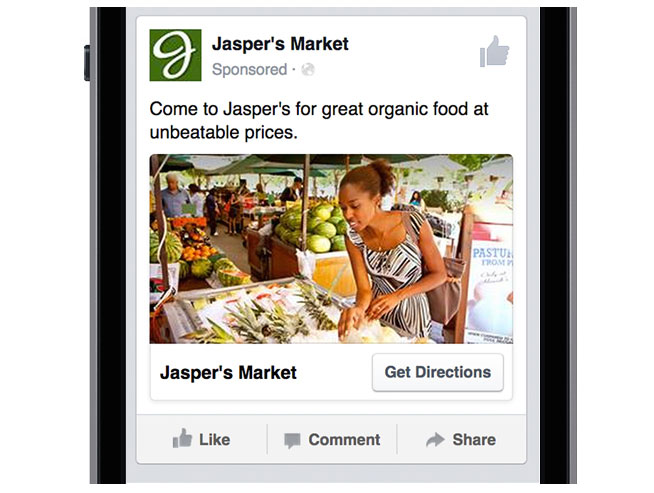 "After creating an ad, a Page owner can simply enter their business's address and the radius around which they'd like to reach, and Facebook will use that information in order to create an audience comprised of people who live in that area, or were recently near the business," a spokesperson for Facebook explained in an email at the time. "For more precise targeting, marketers can also choose the age and gender of their audience. And with convenient call-to-action options such as 'Get Directions' or 'Like Page,' business owners are able to easily prompt ad engagement."
Now there's another interaction option: Call Now.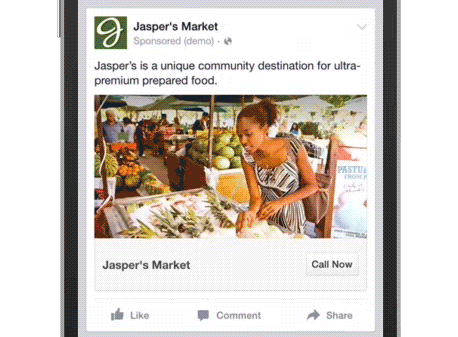 "Our new local awareness objective is the first Facebook ad objective created explicitly for local businesses like yours," Facebook tells businesses on its landing page. "Ads can be created right from your Page, in just a few minutes. And by adding a 'Call Now' button, customers can call you right from your ad in News Feed. Use it today to get more sales, new customers and great results."
When a person clicks the button in an ad, the phone automatically dials the business.
Facebook says local awareness ads are optimized to let you reach the most amount of people for the least amount of money. You can see the results of the ads right on your Page in the notifications panel, where you can see metrics like people reached and clicks. You can specifically see Call Now clicks.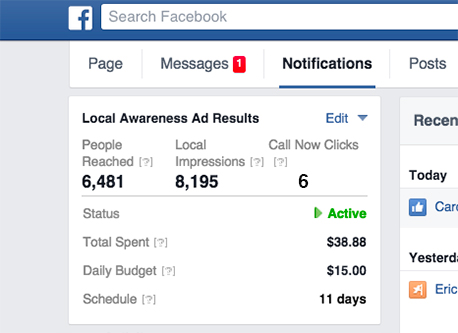 Recent research from BrightLocal found that business consider phone calls to be the most valued success metric of their online marketing efforts, compared to web traffic, search rankings, and significantly over customers actually walking through the door or inquiring via their website.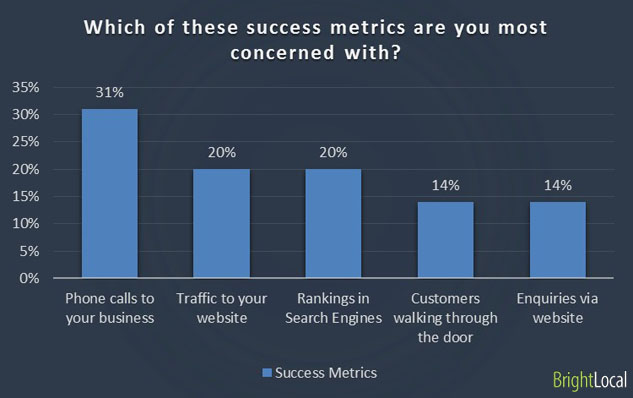 On why businesses value phone calls so highly compared to these other metrics, BrightLocal CEO Myles Anderson told WebProNews, "Firstly there are many local businesses that don't cater to walk-in customers (e.g. gardeners, plumbers, accountants, therapists, mobile-masseuses) but they all have a phone," Anderson says. "Secondly, calls convert better than online enquiries. Customers are more engaged (they've taken the time to call) and a business has a greater opportunity to understand the customer's need and propose the best solution for them. Thirdly, speaking to a customer on the phone is often cheaper than dealing with customers in-location. So if you can pre-qualify/pre-sell a customer on the phone then it's a lower cost per sale."
We recently talked about how Facebook is actually doing quite a few things that can benefit small businesses and what they can get out of the social network. The new Call Now button could perhaps be one of the most beneficial yet.
Thanks to webpronews