Online marketing trends you can no longer afford to ignore in 2014
it can be a challenge to keep up but the internet has become that important and know-how is so freely available
September 03, 2014
Online marketing trends have already moved at breakneck speed for many businesses. Yes, it can be a challenge to keep up but the internet has become that important and know-how is so freely available, that not knowing and not doing are no longer excusable. To help those businesses that want to stay ahead I have listed my top 6 online marketing trends for 2014.
1. Content Marketing


Ok, so there is nothing new with highlighting content marketing as something that businesses needs to take seriously during 2014. However, I believe that the last 12 months have seen content marketing go from very important to mission critical.
Traditional mass marketing through television, radio, newspapers etc. has become less effective and is being replaced by companies who now produce valuable content designed to target, engage and drive conversations with their customers online.
According to the Content Marketing Institute, the top 10 B2B content marketing strategies are:
Social Media
Articles on the business's website
eNewsletters
Blogs
Case studies
Videos
Articles on other websites
In-person events
Whitepapers
Webinars
2. Guest Blogging/ Reverse Guest Blogging


Again, nothing new here but guest blogging has also seen explosive levels of growth in the last 12 months and it's easy to see why:
Reverse Guest Blogging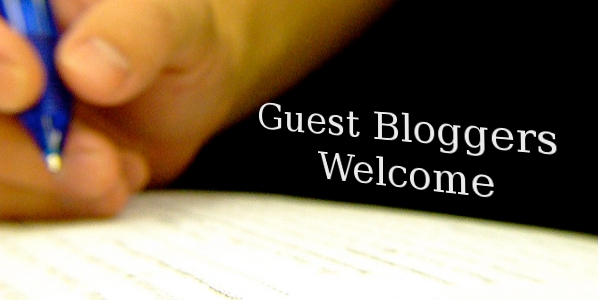 Reverse guest blogging is where you find and invite quality bloggers in your niche to write content for your website/blog. Select the right bloggers and they bring audience, social shares and backlinks to improve the visibility of your website.
Guest blogging has become an increasingly effective and popular option to grow business the focus of any guest blogging campaign must be on quality: website, author and content.
3. Search, Social Signals and Google Authorship


While there remains debate as to how exactly they interact with each other – it's starting to become clearer that search and social are getting more intertwined and that this trend is likely to continue.
How Google will choose to use Authorship is another matter but for now it allows you to claim your content and have your avatar and information show up on SERPs.
4. Long(er), Thick(er) Content


Recent analysis concludes that thicker content and longer form copy is more effective when it comes to rankings.
SerpIQ looked at the top 10 search results for over 20,000 keywords and showed that the average length for a page that ranks in the top 10 results had at least 2,000 words or more.
5. Mobile Friendly Content


This may seem contrary to my last suggestion but bear with me.
The widespread and growing use of smartphones and tablets by customers means that it's now necessary to create content that is accessible and displays well on mobile devices. Business Insider calculated that one in every 5 people now own a smartphone and one in every 17 own a tablet.
There are a number of ways to create mobile friendly content, but I'm unconvinced that you can do mobile friendly and thick content, at the same time. Hence, it appears to me that there is now a requirement to do both. You will need to plan for and include both mobile friendly and thick content in your content marketing strategy during 2014.
6. Social Media Diversification and Sophistication


The argument as to whether or not businesses needs to be on social media is over but the discussion as to how a business should use social media has just begun:
IBM defines the Social Business Model as: "Businesses move from liking to leading when they look beyond social media to see how social technologies drive real business value. From marketing and sales to product and service innovation, social is changing the way people connect and the way organisations succeed"
Companies like IBM and Ford may lead the charge in this regard, however the deeper meaning and context has up to now – been lost on the majority of senior managers - who continue to think of "social" as a set of frivolous activities confined to their marketing teams.
I expect that this will be the year when this starts to change. Social will become more deeply embedded within organisations, will be used to tackle a more diverse range of business problems and will start to achieve notable wins over traditional approaches – in areas such as Recruitment, R&D and Customer Service.
Thanks to tweakyourbiz